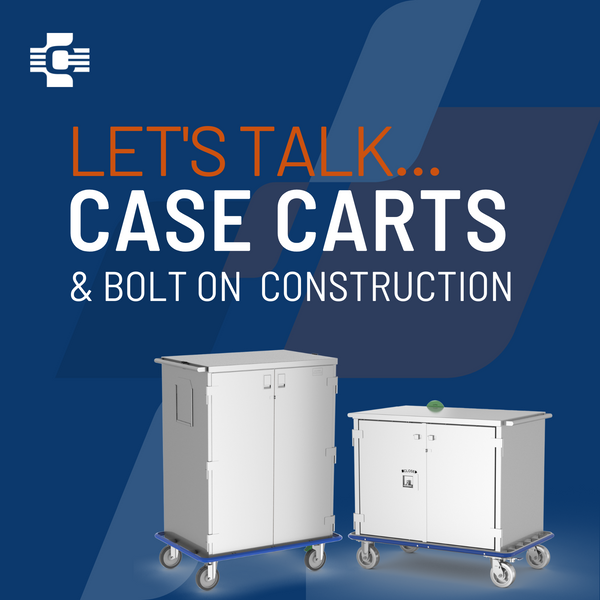 Let's Talk Case Carts | Bolt On Construction
W

hat is Bolt On Construction?
Choosing optional bolt on construction for your case cart means that the bumper, handles, and doors can be easily unbolted and reattached. This allows part order replacements which are faster and less expensive than repairing or replacing welded accessories, or in some cases the entire cart which can sideline that cart for months. The bolt on process is simple and can be done within your department. This option insures little downtime and many years of use. 

"The convenience of bolt on construction gives me added insurance
that if anything is damaged, Biomed can easily replace it."
Check out our case carts and the other optional features we offer here.