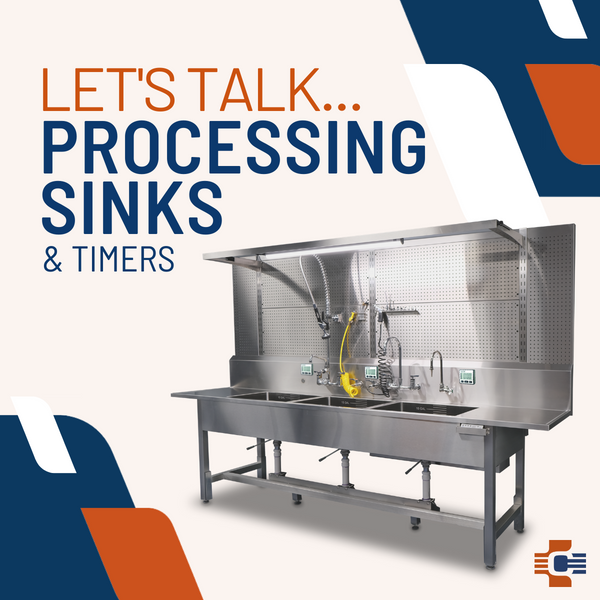 Let's Talk Processing Sinks | Timers
Why are Line-of-Sight Timers so Important?
Digital timers are essential to have in your Sterile Processing Department to meet the standards for best practice and ensuring compliance. Line-of-sight timers increase accuracy and efficiency on soak and rinse cycles streamlining the timing in your processes. The highly visible, waterproof display is perfect for soaking stations and sink spaces to monitor soak cycles. 

It's Time to Get Digital
Why guess when it comes to the timing on your processing sink cycles? Without a timer or clock in their line-of-sight, how can the technicians using the sink prove they are adhering to the correct IFUs? In such a meticulous system, timing can be everything. It's easy to assume that you can keep track, but it's impossible to keep a perfect count every single time. Eventually you could make a slight mistake, and in the world of patient safety, a slight mistake can become a hazard to patients and staff. 
Take a look at our Processing Sinks to see more features and accessories here.