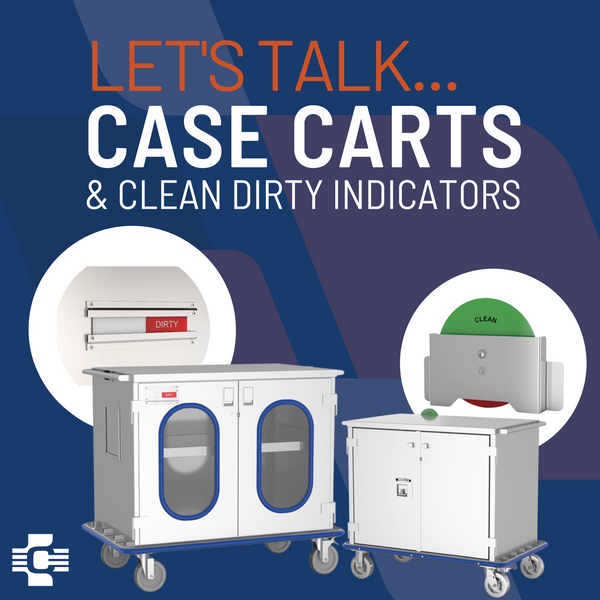 Let's Talk Case Carts | Clean Dirty Indicators
What is a Clean
 D
irty Indicator?
When contaminated items are transported in your case cart, the cart should be clearly labeled. Clean/dirty indicators are used to protect the sterile field and determine what the contents of the case cart are, sterile/unsterile, clean/dirty, used/unused. Is it ready for use or does it need to be decontaminated? This indicator helps prevent the accidental use of unsterile equipment.
A sliding indicator on the front of the case
cart with visible signage indicating the contents of the cart.
A clean/dirty indicator in a dial design 
that is mounted
to the back of the case cart.