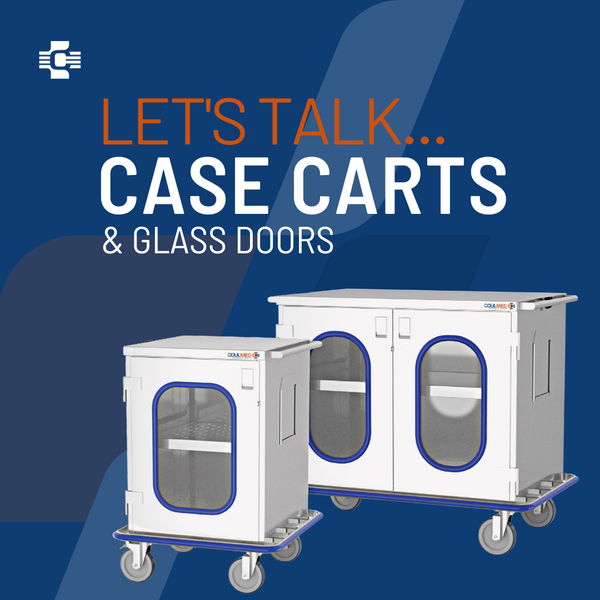 Let's Talk Case Carts | Glass Doors
Why Glass, You Ask?
Our Glass Doors allow you to check the contents of your cart at a glance. Made in the USA with high clarity, high impact, and high temperature-resistant Polycarbonate glass. We offer glass doors as an optional feature on all our Closed Case Carts (not including Over-the-Road Case Carts).
For more information on our case carts and customization options, visit our catalog page.