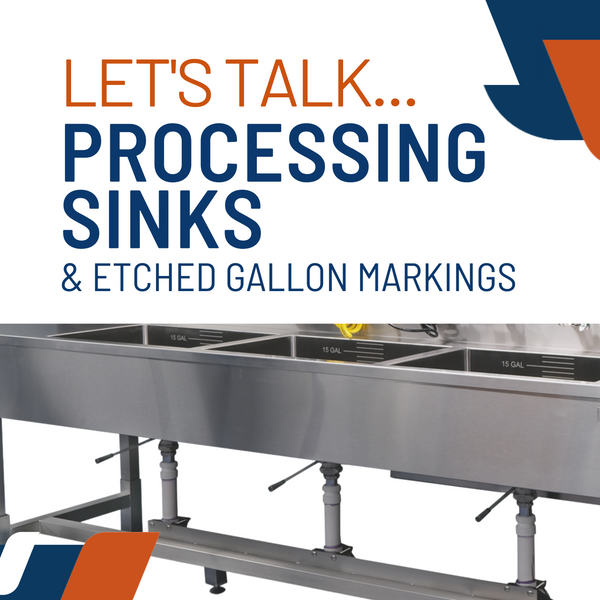 Let's Talk Processing Sinks | Etched Gallon Markings
How Does Your
D
econtamination Sink Measure Up?
We've seen a sink replacement or two, and time after time we are shocked at how many of these sinks don't have etched basins! While this is by no means a new feature, it is a must for those using the sink day in and day out and a good thing to keep in mind when choosing your next sink. 
All of our decontamination sink basins feature etched gallon markings for accurate measurement of cleaning solutions inside sink basins. Sinks are filled multiple times throughout the day by different technicians, making volume markings helpful in ensuring proper chemistry dilution because they ensure correct measurements and consistent outcomes.
Looking to update your sink? For more sink info, head over to our SPD brochure, or call to speak to one of our specialists today!